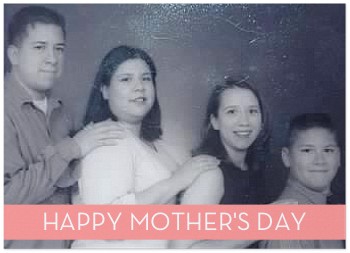 Just Peachy Mother's Day 5x7 folded card

This is a card I made for my Mom for mother's day, it only cost $1.01 shipped from Shutterfly!
My mom and aunts are a huge fan of these personalized Shutterfly cards, they are made of high quality cardstock and you can include any photos and captions you want. If you are pretty handy with the computer it takes just a few minutes to create a card.
Use the promotional code:
MOMCARD
to get the card for free and only pay $1.01 for shipping.